We Enable You to Save Lives and Values
Discover how F24 Solutions can support you in Emergency Notification & Crisis Management.
F24 – Your Emergency Notification & Crisis Management Solution Provider
Critical situations can differ in nature, however the phases that a crisis travels through are almost always the same.
Addressing each phase of a crisis with the best measures and adequate tools can make a substantial difference in overcoming a crisis situation.
Whether it is for professional crisis management or targeted alerting, our SaaS solutions are tailored to your needs with all industries and scenarios in mind. We have always put a great emphasis on simple, user-oriented operation to avoid careless mistakes in hectic situations.
Learn How Our Smart Solutions can Help You!
Fill in you personal Data
Our SaaS-Solutions at a Glance
Integrated solutions for proactive crisis management and emergency notification with six pre-defined editions.
Preparedness & Early Warning
Smart Security & Occupational Health and Safety
Emergency Notification & Mobilisation
Managing Crisis Situations
Normalisation & Evaluation
Comprehensive and flexible solution for crisis management with more than 120 individually combinable modules.
Risk Management & Prevention
Digital Plan Management
Preparedness & Early Warning
Quality & Process management
Managing Crisis Situations
Normalisation & Evaluation
Fast and reliable multi-channel population alerting and public warning solution.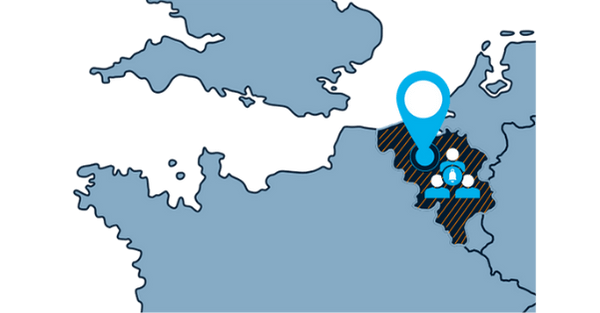 Take the Next Step with Europe's Leading SaaS Solution Provider in Crisis Management and Emergency Notification.
Product Explorer
5 Questions
Find your solution that fits best for your needs on your own
15-Minute-Discovery Call
Schedule your 15-minute-expert call and discover how we can support you in crisis management and emergency notification
More than 5.500 customers from all industries
trust the services of F24 in critical situations.
Further SaaS-Solutions
The best success stories are those of our clients.
Aviation References
Get to Know How F24 Solutions Support Condor
Condor must always react immediately to disruptions in flight operations, such as technical difficulties or weather problems. It is the rapid reaction of the internal crisis team during the first hour of an incident that is crucial. Regular flight operations can only be resumed quickly if the appropriate measures are initiated at a very early stage.
IT & Telecommunication References
Learn More about the Use of FACT24 at IBM
IBM is one of the largest global information technology companies. The company invents, develops and produces solutions for the entire spectrum of computer systems, software, networks, storage technology and microelectronics.
In the event of difficulties or failures, the disaster or business continuity management
is the top priority for IBM Switzerland AG. Read now how IBM uses our SaaS-Solution FACT24.
Hear What Our Customers from Different Industries Say about Us
What we really wanted with the product, was not just a notification system, but somewhere where we could have ALL information in ONE place." – East Sussex County Council
"With FACT24 we are now up to date with regard to alerting and crisis management. We are proud to have such an innovative solution in use." – CareLink
"In a crisis you're dealing with things changing all the time, with customers and lots of different things, it changes and we need to very quickly adapt. And task management gives us the ability to be able to do that quickly." – TUI
"We looked at the benchmark of various solutions because two airlines had a different provider and they were too rigid, too inflexible, we didn't have this issue with our F24 solution." – SWISS International Air Lines Ltd.
"For us, time is the critical factor. If we respond too slowly to a disaster, human lives may be lost. We can issue an alert in only 5 to 10 minutes, and rapidly gain a clear overview of the current status thanks to the reports supplied by the system." – Neuperlach Clinic
"By using the established action cards during a crisis, we ensure that the tasks are taken care of. This helps us stay focused on handling the incident, and not the tool." – Vy Trains
"Our IT systems are subject to increasing complex requirements of availability and stability. FACT24's automated communication technology provides vital assistance in the event of emergency." – dwpbank
"With our F24 solution, we can alert our crisis and emergency organisations efficiently and independently from our own infrastructure." – Alipiq
"We can only be there for affected people quickly […] in a difficult situation because we have meticulously mapped our processes on the F24 platform and seamlessly integrated our information systems and locations into it." – Equinor
Do You Have Any Further Questions? We Would Be Happy to Help You.
Learn How Our Smart Solutions can Help You!
Fill in you personal Data