Crisis Communication during Distress
Crisis communication is an integral part of crisis management. Well managed communication during and after a crisis ensures protection of people, assets and reputation.
Managing Crisis Communication
During a crisis, the normal channels of communication, such as mobile networks often become overloaded. Having a back-up service that is resilient is vital to ensure efficient, speedy communication for all your stakeholders and partners.
Read More about Media and Crisis Communication
Learn How Our Smart Solutions can Help You!
Fill in you personal Data
Essentials of Crisis Communication
Crisis communication solutions should include a dedicated app or specialist crisis communication software, particularly if they incorporate multiple options such as internet-based information, text messaging and voice calls, to circumvent any disruption to normal communication channels.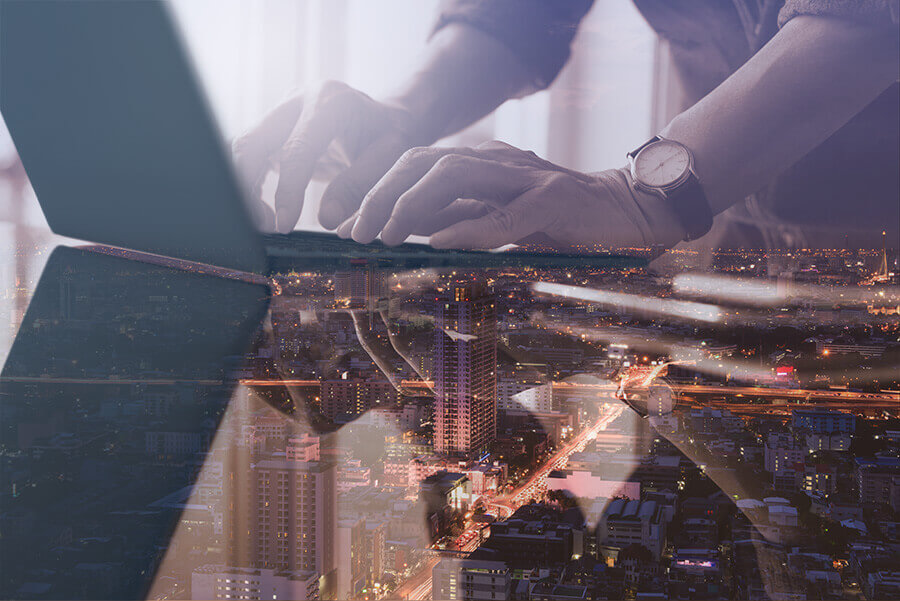 Deploying Crisis Communications
Crisis communication plans need to be activated as soon as the situation occurs. The 'golden hour' of the first sixty minutes of a crisis has been long superceded by the 'golden five minutes'. Act when it's needed the most.
Download your Whitepaper now!
Fill in you personal Data
Time-Saving Calculator: Calculate how much time you save
During a crisis, every second counts. But how long does it take you to alert all of your employees in an emergency?
Find out how much time you can save with a software-based, automated alerting system and which advantages a digital alerting solution from F24 offers you.
With software-based automated alerting, your alerting time is reduced by

1

% *:
Manual Alerting Time:
1 h 45 min
Automated Alerting Time:
13 min
The calculations of the alerting times are based on the following assumptions: For both manual and digital alerting, the basic prerequisite is that all called persons can be reached directly and no further channels or follow-ups are necessary. Furthermore, the alerting times per person only include the alerting times until the initial acceptance of the call and the initial information about the situation is provided. In neither case is the additional time for a response from the recipient included. The manual alerting calculation is based on a rehearsed availability and information of 50 seconds per employee. The calculation of the alerting time for the automated alerting is based on the average alerting values with the F24 solution under the previously described conditions.
Remember to:
Keep it short and simple
Make sure your statements, messages and press releases are logical and clear. Consider splitting any complicated actions into a series of short instructions that can be sent over time to avoid information overload.
Carry out training
By running through your crisis communication strategy in a test scenario, you can easily identify any inaccurate, mistimed, or unclear messaging.
Ensure data is accurate and up to date
Try to include e-mail addresses, social media accounts and any alternative phone numbers, as gathering as much data as possible in advance means you can reach as many people as possible in the event of a crisis.
Know your audience
No two crises are ever the same. Your communications plan needs to cover messaging for all kinds of situations. Sometimes you only need to alert a small group of people, and other times you have hundreds of people to inform, usually with different messages via multiple channels. As such you should also divide your recipients into target groups, so they receive the right message for the relevant situation that affects them.
Related Solutions
Product Finder
Find solutions that can suit your needs in case of emergency.
F24 SaaS-Solutions
Check out our range of smart solutions.
Emergency Notification
Explore how your organisation benefits from automated emergency notification.
Reap the Benefits of a Crisis Communication System
F24's products help communications teams produce collaborative, consistent communication during critical situations. Our software supports organisations to respond to situations using all communication channels in real-time and includes, for example, PR integration. Talk to us today about a free demonstration of our range of crisis response solutions.
Learn How Our Smart Solutions can Help You!
Fill in you personal Data
Crisis Communications: Getting the Message Right When It Matters
When a crisis occurs, it is important that your messaging strategy and crisis communications are as clear and concise as possible. This not only conveys an image of being "in control" of the situation, but timely messaging can also help with incident response and better management of critical situations. In the long run, organisations can protect their corporate reputation by proactively dealing with emergencies and a comprehensive crisis communication plan plays a major role in successful outcomes.
Communicating during a Crisis:
Security and Liability
You don't want your crisis communication tool to fail just when you need it most. Using specialist software ensures availability and service level agreements that meet the demands of your organisation. During a crisis, it is vital that teams can communicate in a dedicated, safe environment with high data protection and security standards.
Management and Co-Operation
When it comes to crisis communications, structure and consistency are key. A well planned, well-tested plan means responders can manage individual tasks and activities efficiently and effectively. The plan can also cover templates and pre-approved responses to have a consistent, clear message to those affected, media and stakeholders. The ability to assign tasks to members of the crisis response team ensures that the plan is put into action quickly and progress/co-operation can be checked and monitored.
Save the Day with an Effective Communication Plan
In today's world of instant social media backlashes, intensive media scrutiny and heightened public campaigning, corporations need to deal with crisis situations quickly and effectively. F24 supports organisations to implement, manage and co-ordinate key tasks during a crisis in a professional, co-ordinated manner.