Risk Management Solutions
Risk Management is crucial for business sustainability.
Strengthen your business strategy by understanding and managing these dynamic risks.
Integrate Risk Management Solutions in Your Business
Risk management strategies sometimes fail as responsibilities are spread across various departments and personnel. Using risk management software, you can easily centralise your organisation's risk management tasks to assess and prioritise enterprise-wide risks. From documentation to monitoring, risk management solutions help organisations report their overall approach and exposure to risk to management, stakeholders and public agencies.
Learn How Our Smart Solutions can Help You!
Fill in you personal Data
Strengthen the resilience of your company – through a holistic view of all elements and relationships.
TopEase® is our Software-as-a-Service-solution for Risk and Business Continuity Management. Furthermore it supports comprehensively in the area of Governance, Risk and Compliance (GRC). Get to know TopEase® in depth and schedule a demo:
Assess Your Risks
The first step in risk management is to audit business-critical resources such as production lines, service provision, essential raw materials or components, key suppliers and back-office locations. With these in mind, you should quantify the operational and financial losses of these resources being unavailable to your business. How long would you be able to continue operations without them, if at all?
Is your Business Prepared for a Crisis? Find Out with F24's Prepardness Test!
More than 5.500 Customers from All Industries
Trust the Services of F24 in Critical Situations.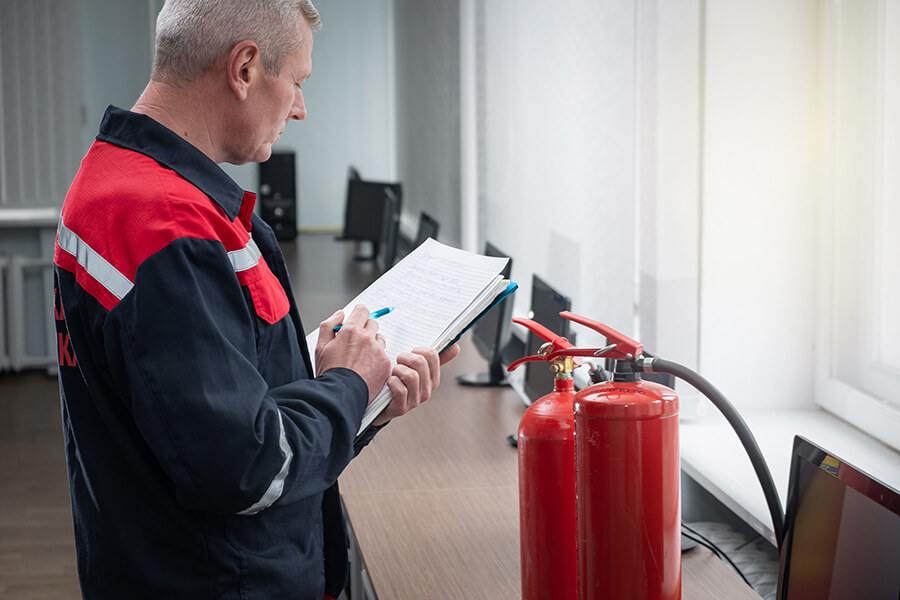 Minimise Your Risks
Once threats are identified, assessed and prioritised, organisations can begin to understand the likelihood of these risk events and implement strategies to manage them. This could mean sourcing additional suppliers, storing data backups securely off-site, having office recovery suites available or investing in compliance software. These strategies should feed into business continuity and disaster recovery plans to provide an integrated, enterprise-wide response plan.
Monitor the Risks
Monitoring and reviewing your risk assessment is essential to ensure your business is prepared. Organisations cannot eliminate risk entirely, but by continuously integrating risk management into the overarching management structure, you can mitigate the potential impact of any incident.
Related Solutions
Product Finder
Find solutions that can suit your needs in case of emergency.
F24 SaaS-Solutions
Check out our range of smart solutions.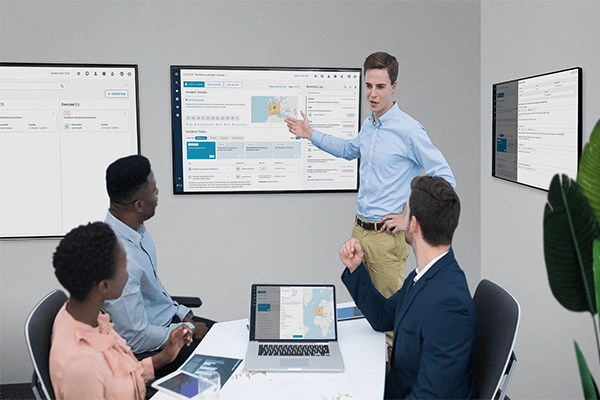 Crisis Response
Prepare and manage your crisis response with our smart solutions, designed specifically for critical situations.
Reap the Benefits of Risk Management
With a risk management strategy in place, organisations can plan their response for critical scenarios. F24 offers secure, user-friendly software that help with risk identification and resilience. Our cloud-based solutions not only support clients across the world with their risk analytics but also automated employee altering, incident management and post-event evaluations.
Learn How Our Smart Solutions can Help You!
Fill in you personal Data
How Can Risk Management Software Help Companies?
By using a risk management software, you can easily centralise your organisation's risk management solutions.
Every organisation is different. Your company's risk appetite depends on the general risk management approach of the business owners. For some, incurring potential losses can be a reasonable risk when developing new innovative products. However, they may shy away from any risks that damage the brand.
Based on your corporate risk profile, you should implement risk management procedures unique to your organisation. You may want to concentrate on compliance and governance, securing technology infrastructure, operational risk management or a combination of these and other factors.