Safety Management in Aviation
Aviation is a highly critical industry which needs constant safety and risk monitoring.
Safety and crisis management tools are key to ensure its smooth functioning.
Safety Management System in Aviation
There is hardly a place on earth where more people come and go every day – and where so many extraordinary things can happen at any time. Airports are a mobility infrastructure, travel agency, entertainment zone, gastronomy experience and shopping centre all under one roof. A place with complex connections and sensitive processes. No less demanding and critical are the processes of the affiliated airlines.
Get Our One-Pager on the Challenges in the Aviation Industry
Learn How Our Smart Solutions can Help You!
Fill in you personal Data
More than 5.500 Customers from All Industries
Trust the Services of F24 in Critical Situations.
Stay Prepared for All Kinds of Emergencies and Crises
Airlines must manage hundreds of minor and major incidents on a daily basis. Perfect planning and fast, proactive crisis management are therefore crucial.
A drone or a flock of birds, a workforce strike, a technical malfunction, a storm, congestion at the checkpoints or even a drunk passenger is enough to disrupt flight operations with lasting effect. Not to mention massive threats such as terrorist attacks or cyber-attacks.
How to Plan Your Safety Management
Response to crisis is critical and must be quick. Alerts from planes, crew, ground operations should be acted upon quickly. Make processes run smoother and flying safer with predefined scenarios and contact lists along with rapid and reliable alerting of personnel and emergency services.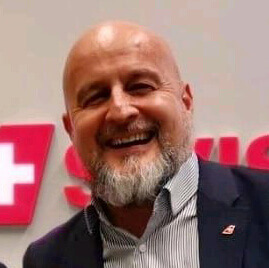 "We looked at the benchmark of various solutions because two airlines had a different provider and they were too rigid, too inflexible, we didn't have this issue with FACT24."

Martin Knuchel, Head of Emergency Response Process Management S/OE at SWISS International Air Lines Ltd.
What Are the 4 Pillars of an Aviation Safety Management System?
1. Safety Policy and Objectives
Create a clearly defined policy statement with a commitment from management, defined accountability for safety, emergency response coordination and documentation.
2. Safety Risk Management
Identify hazards, anticipate and assess potential risks. Ultimately design effective ways of mitigating critical situation.
3. Safety Assurance
Monitor and measure safety performance – participate in safety groups and share data with other stakeholders.
4. Safety Promotion
Educate and train personnel, communicate safety protocols and share actionable feedback.
Customers who utilise the Solutions from F24:
Glasgow Airport has set up "Campus Watch", a customised early intervention programme that uses FACT24 to quickly send a text message to all airport staff in the event of a disruption or problem.
F24 for the Aviation Industry
Every 4th
leading airline in Europe
1/3
of the leading airports in Europe
523 million
passengers benefit every year
Related Solutions
Product Explorer
Find solutions that can suit your needs in case of emergency.
F24 SaaS-Solutions
Check out our range of smart solutions.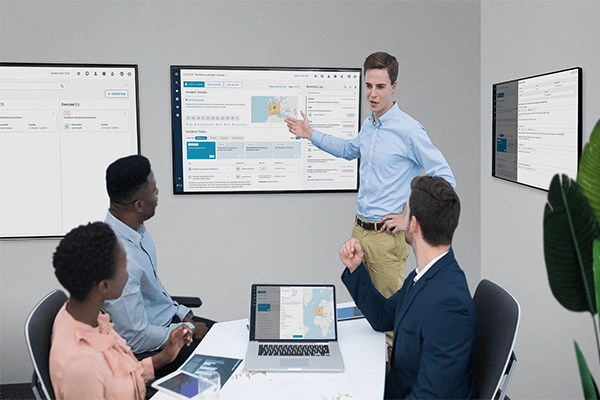 Crisis Response
Explore how digital tools support management of critical situations of any kind.
Prepare with F24's Secure, Highly Available Solutions
F24's web-based software solutions are always available and shows you workflows and resource deployment in real-time – just what an industry like aviation would need. Our clients count on us for support not only in crisis and emergencies but also to monitor risks and stay prepared for any kind of disruptions. Call us today to discuss how your crisis team can benefit from our smart solutions.
Learn How Our Smart Solutions can Help You!
Fill in you personal Data