Experience the benefits of a digital solution for occupational safety and lone working
The interactive guide shows you the functionality and advantages of a digital solution for occupational safety and lone working
Do you know what to do in the event of a first aid incident at work? In our interactive eGuide, you are guided step by step through various crisis scenarios relating to occupational safety and lone working. Short questions help you identify how you can be supported in critical situations by a special software solution for alerting and crisis management.
Information brochure "Lone worker protection"
Ensure greater safety for your employees: the lone worker solution in accordance with German accident prevention regulation 112-139 – simple, intelligent and reliable.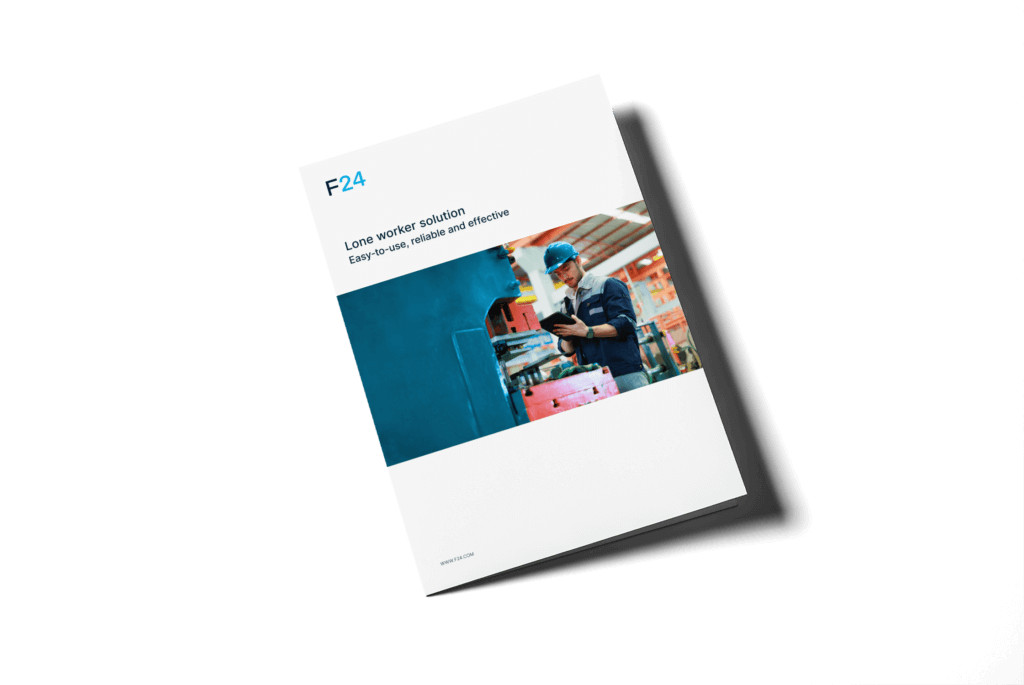 Do you have any questions? Get in touch for a personal consultation!
Schedule an appointment with one of our experts and let's find out together how our SaaS solutions can support you.