Mitigating the Consequences of a Terrorist Attack
Terror attacks have become so rampant that no town or city is fully immune to possible incidents. Learn how to stay prepared to protect your employees, stakeholders and assets in case of a terrorist attack.
Stay Equipped to Handle Terror Attacks
Businesses can unfortunately become the intended targets of a terrorist attack, while at other times they are caught up in the aftermath. But whatever the intentions, the scale of terrorist threats mean every organisation can be affected directly or indirectly by the disruption terrorist activity causes. Crisis management and emergency notification systems help business mitigate the effects of a terror attack, ensuring your staff are safe by notifying them with real-time info, keeping stakeholders and clients fully informed and protecting your business assets and investments.
Discover How Augentius Handled a Terror Attack
Learn How Our Smart Solutions can Help You!
Fill in you personal Data
More Than 3,000 Customers from All Industries
Trust the Services of F24 in Critical Situations.
How a Terror Alert System Can Help?
During a terrorist attack, real-time and authentic information is key. If your offices have been cordoned off, you need to let you staff know that it is not safe to come into the office. You also need to ensure that all staff are updated on work-from-home protocols or know the location emergency shelter.

Keeping customers and other stakeholders informed can reassure them that the business is still operating effectively. In fact, implementing a terror alert and disaster recovery programme ensures continuity of service and the availability of clients' usual contact people within your organisation.

For larger organisations and government bodies, a terror alert system can be used to also warn the general public of terrorist activity. Backed by powerful altering and messaging software and geolocation functionality, you can message target groups with specific notifications simultaneously, as well as initiating public address systems and warnings.
Leverage Multi-Channel Messaging and Alerting System during a Terror Attack
Use an automated alerting and notification system allows organisations respond to terror alerts quickly and effectively. What's more, by choosing a cutting-edge SaaS solution which is independent of corporate IT system, you can provide secure conferencing and messaging services that are guaranteed available, even when day-to-day messaging or business messaging tools are overwhelmed.

With crisis response solutions processes can be fully automated, freeing up personnel to concentrate on other disaster recovery measures. Send alerts instantly so teams can be mobilised in minutes, responders can react immediately, or persons of concern can be kept informed and protected. What's more if a message is not acknowledged, the system can send a reminder or try another communication channel.

By logging responses and centralising key metrics, such as number of responses or availability of personnel, coordinators always have an up-to-date picture of what is happening and can report the status of the response to emergency responders, terrorist police and government bodies.
Related Solutions
Product Explorer
Find solutions that can suit your needs in case of emergency.
F24 SaaS-Solutions
Check out our range of smart solutions.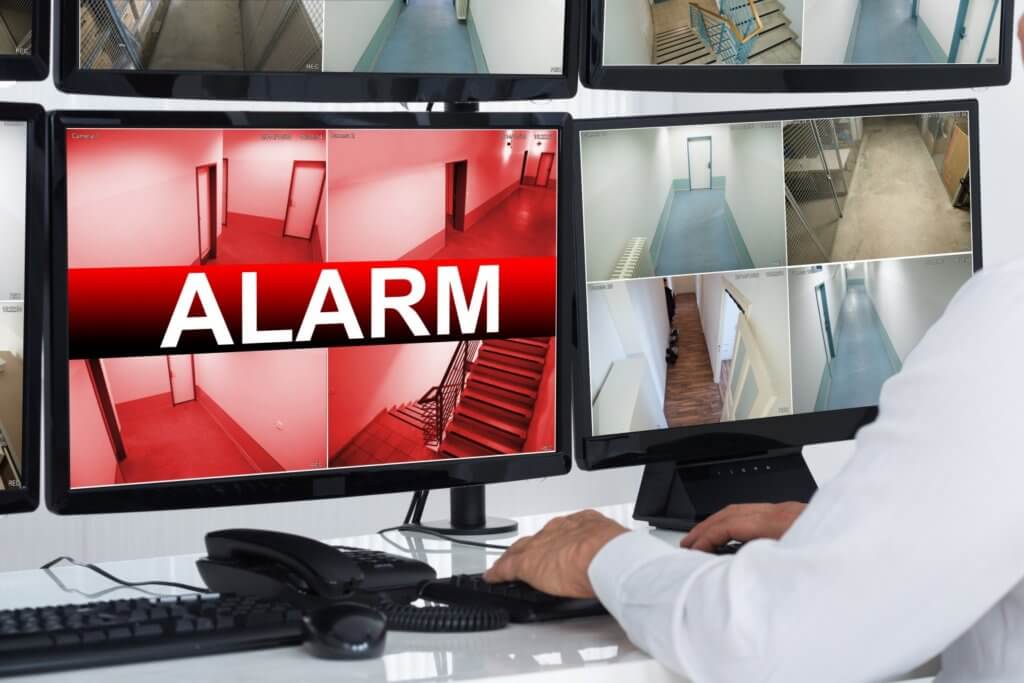 Silent Alarm
In some situations alarms need to be triggered without being recognised by anyone else.
Crisis Management for Terrorist Attack
Responding to a terrorist attack requires planning ahead and staying prepared for all kinds of emergencies. From arranging for medical aid to evacuating people from buildings, a terrorist attack often needs quick decision-making to ensure lives and further values are safeguarded. Secure communication is crucial in such a scenario. Get in touch with F24 today to understand how you can stay equipped and prepared!
Learn How Our Smart Solutions can Help You!
Fill in you personal Data
An Immediate Response to Hostage Situations
In some cases, the aim of violent extremists is to take hostages and use them as leverage for their cause. In such situations, triggering an alert could exasperate the situation and put hostages in even more danger. A silent alarm is an ideal solution to trigger a response without raising suspicion. Getting expert hostage negotiators and responders involved immediately can calm the situation before it gets out of control.