The summer of the Northern Hemisphere brought a relentless onslaught of extreme weather events, leaving a trail of destruction in its wake. Repeated heatwaves gripped the region, fueling devastating wildfires that ravaged communities and ecosystems. In Europe, countries grappled with the consequences of searing temperatures, as they fought to mitigate both wildfires and devastating floods. Meanwhile, across the ocean, the United States faced its own grim challenges in Maui, Hawaii, where some of the deadliest wildfires in modern history swept through, leaving destruction in their path. These events serve as stark reminders of the urgent need for climate action and preparedness in a changing world.
Damage from the global climate crisis has amounted to $391 million per day over the past two decades, a report showed.
The European Union has embarked on its inaugural live military exercise, MILEX23, taking place at the Rota Naval Base in Southern Spain. This exercise serves as a test for the EU's recently established crisis response force and aims to assess its readiness and capabilities. The scenario involves 2,800 personnel, 25 aircraft, 6 ships, space, and cyber assets, and special operations forces working together to execute a landing ship attack, secure a seaport, and deploy land forces for rescuing trapped civilians.
The RDC aims to provide the EU with the ability to address crises swiftly, reducing dependency on external military forces like NATO. This exercise represents a significant step towards a more coordinated European force for crisis response, with the aim of becoming fully operational by 2025, capable of humanitarian assistance and disaster relief missions.
Brussels is in talks to finalize an aid deal with Egypt due to concerns that the Israel-Hamas conflict may lead to a new European migration crisis. These discussions occurred during a peace summit in Egypt and focus on financial support to Egypt, as the country is grappling with a severe economic crisis and high inflation. The agreement aims to create jobs, support Egypt's transition to a more sustainable economy, and enhance economic stability, thereby reducing incentives for migration to Europe. The deal builds upon existing EU-Egypt cooperation in managing migration but doesn't include specific commitments to prevent Palestinians from traveling to Europe. Egypt plays a crucial role in controlling the movement of migrants and refugees out of the Gaza Strip. EU cooperation with Egypt, as well as other countries, is becoming increasingly important to address the rising number of illegal arrivals in the EU. The EU is also calling for a ceasefire between Israel and Hamas for humanitarian reasons.
The Australian government is considering implementing a national emergency mobile roaming capability to improve phone coverage during natural disasters, particularly in bushfire-prone areas. This move comes in response to concerns about the upcoming bushfire season, which is expected to be challenging due to above-average temperatures and below-average rainfall across the country.
The initiative is based on a report from the Australian Competition and Consumer Commission (ACCC) that assessed ways to enhance mobile infrastructure in regional areas. The report suggests the feasibility of a temporary emergency data roaming scheme that would allow Australians to connect to any available mobile network during natural disasters and emergencies. The government will collaborate with the telecommunications industry to develop this emergency mobile roaming capability.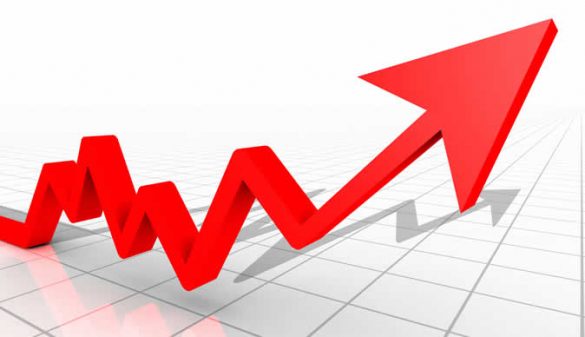 Yields on 10-year US Treasury notes crossed the significant threshold of 5% on Monday, marking the first time they've reached this level since 2007. This development is a part of the ongoing trend where bond prices have plummeted in recent weeks, resulting in one of the most severe market routs in memory.
The impact of rising Treasury yields is noteworthy, especially for the stock market. When bond yields increase, investors are presented with a compelling alternative to stocks. Bonds, particularly government bonds, offer lower risk and now, better relative returns compared to the stock market. This dynamic can lead to a shift in investor sentiment, potentially causing them to move funds away from equities into fixed-income assets like bonds.